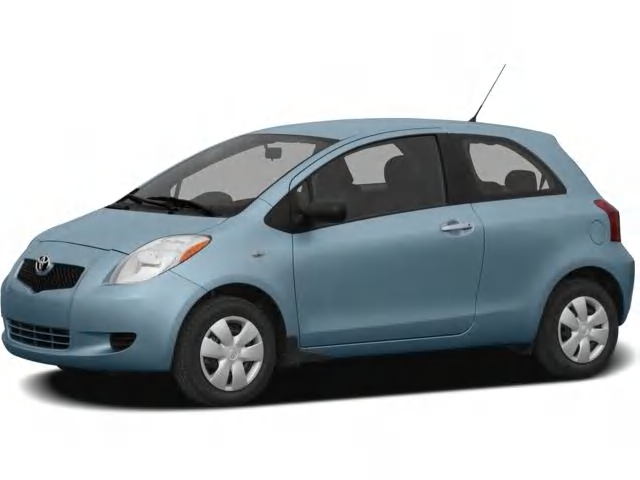 When my little Chevrolet Metro was totaled in an auto accident, I needed to find a worthy replacement vehicle. After researching many subcompacts available I decided on the cute little 2007 Toyota Yaris hatchback. What makes this car so special?
Toyota manufactures quality automobiles, so it seems fitting that I would choose the Yaris based on its brand reliability. With the Toyota Yaris, you get much more then just a subcompact; you get a quality automobile that will last many years before needing any major repairs. With a ton of standard features and a decent looking exterior, the Toyota Yaris could just be the perfect car.
First off let's start with the looks; the Toyota Yaris is one of the best looking subcompacts I've seen. In fact it looks more expensive then it actually is which a good thing is since I have pride in my automobiles. My Yaris was fitted with a glossy black paint job, alloy rims and window tint along the passenger windows. The little alloy rims looked good but they were awfully small, at least in comparison to other hatchbacks I've driven. The rear seating area folds completely flat which helps the Yaris become a mini cargo van, and the glove box is the perfect size for keeping all of your important information.
The acceleration is above average, I would say 0-60 in about 12 seconds which is not bad for a 1.3 liter engine. The ride itself is bumpy and not as smooth as I would have liked, but the seating is comfortable and surprisingly roomy, seating five full size adults. The handling is above average, the little car takes twisty turns like a champ with minimal body roll. Although you would think such a small car is unsafe to drive, this small car comes with dual front and side curtain airbags so you can drive confidently.
The dashboard in the Yaris is intuitive and easy to red, complete with red race inspired backlighting. The fabric on the seating is high quality and the overall fit and finish is actually pretty good for this price point. The AM/FM/CD/MP3 player worked like a breeze using my iPod, the sound quality was crystal clear and there was no skipping or crackling. There are also steering wheel mounted controls for the audio system; these are useful if you cannot reach the dial immediately.
Although the Toyota Yaris has still competition from other better erupted subcompacts, this is a reliable little car that will provide you with years of problem free transportation. The Toyota Yaris thanks to its small size is also the ideal first car for a teen, with the abundant safety features and a peppy little engine you will be satisfied with the Toyota Yaris subcompact vehicle.